What We Do
We create and advance strategies that cultivate commitment, imagination, and resources to make it easier and more rewarding to give back to forests that give so much to us.
Since 1993, we have created economic incentives that reward private forest owners for conserving their lands and practicing sustainable forestry. We have helped shape regional and national forest conservation and climate policies, all in an effort to save wildlife and their habitats, create effective climate change solutions, conserve intact forested landscapes, and protect natural water sources.
What We Do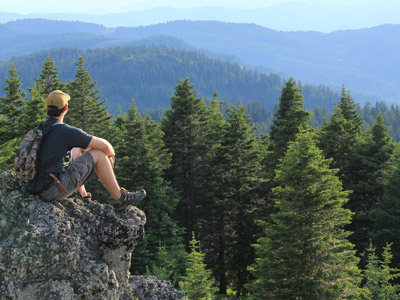 We work with landowners to conserve well-managed forests, building resilient landscapes.
After 5 years of collaboration, a broad partnership has protected one of Oregon's largest family-owned forests for timber and wildlife. The Parsons family, who have managed Mountcrest Forest for nearly 100 years, have partnered with Pacific Forest Trust to ensure Mountcrest Forest will never be broken up or developed, and that it will continue to be owned and well managed by the Parsons family for timber, wildlife habitat, and watershed values.
In a San Francisco Chronicle Op Ed, PFT President Laurie Wayburn discusses the importance of the state's "natural infrastructure"—the forests, meadows and streams that deliver water to our dams—in solving California's water problems.
A new report by Pacific Forest Trust looks upstream to find a long-term, cost-effective water solution: repairing and maintaining California's watersheds.
Stay in the know with forest conservation news and updates.
Subscribe
---
Our Conserved Working Forests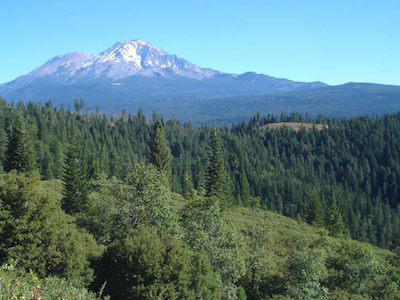 CA | 8,230 acres
Conserving the headwaters of the Fall River protects California's water supply, wildlife habitat, and jobs.