Pacific Forest Trust
Innovation + Conservation
Innovation + Conservation
To safeguard forests and sustain forest economies
What We Do:
We pioneer new sources of financial return for landowners to steward and protect their forests.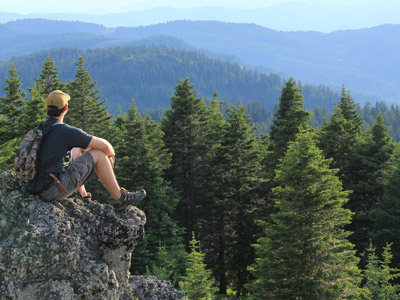 We work with landowners to conserve well-managed forests, building resilient landscapes.
Our Mission
To sustain America's forests for their public benefits of wood, water, wildlife, and people's well-being, in cooperation with landowners and communities.
Current Projects and News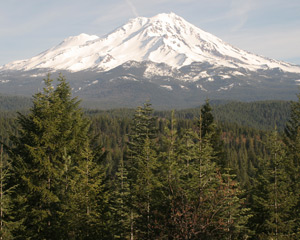 Conservation Partnership Expands Protection of Key Source Watershed for California
Water, wildlife, public recreation, and the local economy benefit from a 20-square-mile Working Forest Conservation Easement in the McCloud River Watershed.
New Publication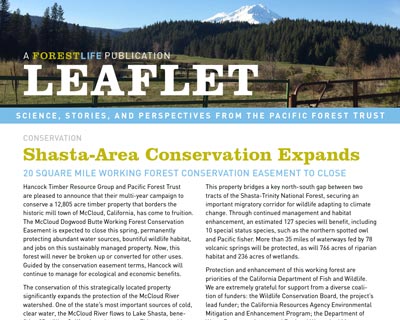 Spring 2016 Leaflet
In this issue: Shasta-area conservation expands; promoting water security, naturally; welcoming home salmon; and indicators of climate change in California.
Be in the know. Get the latest news.
Subscribe