Pacific Forest Trust
Innovation + Conservation
Innovation + Conservation
To safeguard forests and sustain forest economies
What We Do:
We pioneer new sources of financial return for landowners to steward and protect their forests.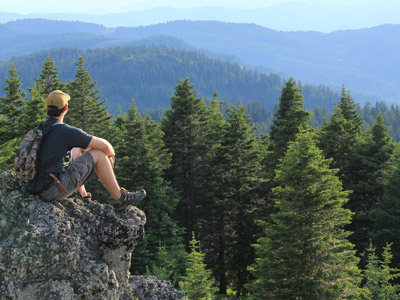 We work with landowners to conserve well-managed forests, building resilient landscapes.
Our Mission
To sustain America's forests for their public benefits of wood, water, wildlife, and people's well-being, in cooperation with landowners and communities.
Current Projects and News
New Publication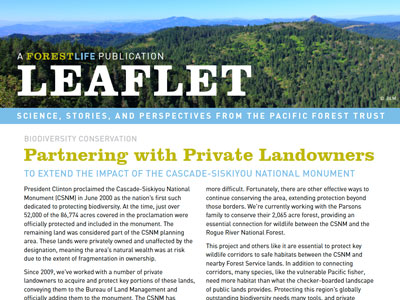 Fall 2015 Leaflet
In this issue: Extending the impact of the Cascade-Siskiyou National Monument; the value of fire; a tool to help meet landowners' conservation goals; and how California and PFT advance climate solutions through forest conservation.
Featured Forest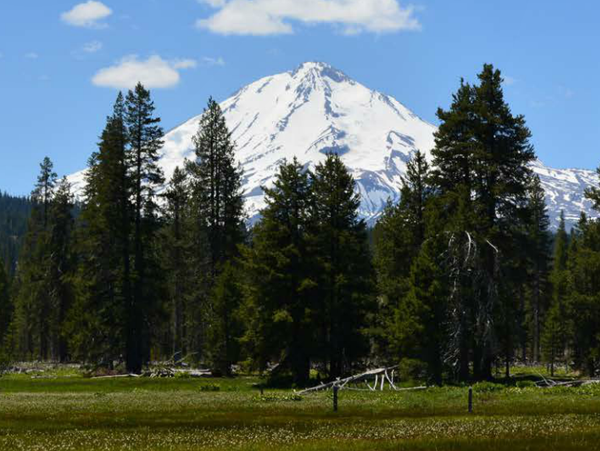 Historic Ranch Conserved to Protect Water Sources and a Family's Heritage
On the slopes of Mt. Shasta in Northern California, the 3,468-acre historic Butte Creek Meadows ranch, owned by the Hart family for more than 150 years, is now conserved forever.
Be in the know. Get the latest news.
Subscribe