Pacific Forest Trust
Innovation + Conservation
Innovation + Conservation
To safeguard forests and sustain forest economies
What We Do:
We pioneer new sources of financial return for landowners to steward and protect their forests.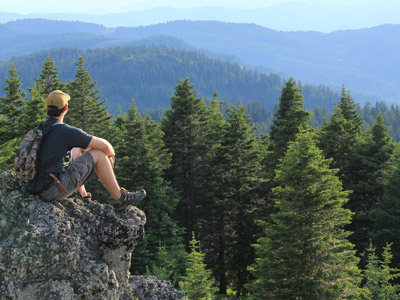 We work with landowners to conserve well-managed forests, building resilient landscapes.
Our Mission
To sustain America's forests for their public benefits of wood, water, wildlife, and people's well-being, in cooperation with landowners and communities.
Current Projects and News
New Publication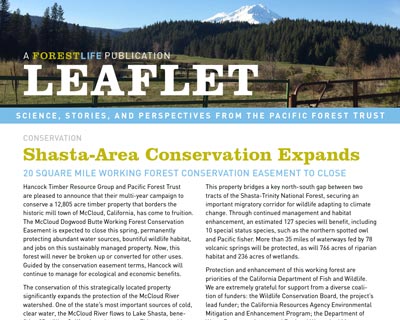 Spring 2016 Leaflet
In this issue: Shasta-area conservation expands; promoting water security, naturally; welcoming home salmon; and indicators of climate change in California.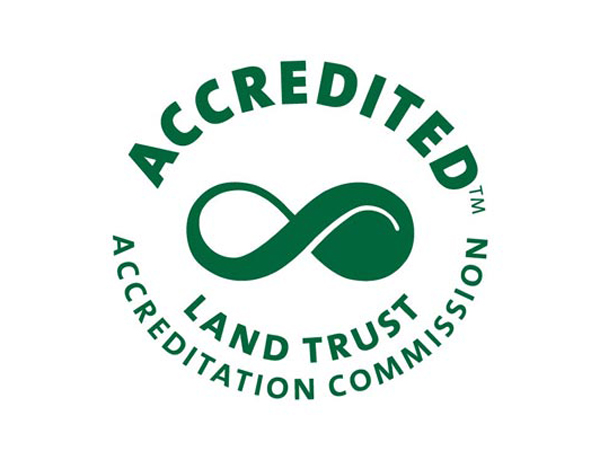 Pacific Forest Trust Earns National Recognition
Pacific Forest Trust, an innovative leader in the conservation of working forests for all their public benefits, today announced it has achieved independent Accreditation for a second time–a national mark of honor and distinction in land conservation.
Be in the know. Get the latest news.
Subscribe